"Monsieur Inwood is our first ambassador, the first person who represents our group. This enigmatic man accepted to answer to our questions today. Let's discover him."
Tell us more about you.
Of course, hello, my presentation will be particular… I do not want to disclose my identity, but you can call me "Monsieur Inwood"!
So I am an only child, I grew up in a passionate and rigorous universe, in the way my father was a lawyer and my mother a ballet dancer. I am today an architect designer, and I must say that this work passionates me. People often tell me that I am an aesthete, and it is true, I really love the beautiful things.
What is the life of an architect and designer?
Simply, a passionate life! My work is what I am. I must say that I am really happy in the world of architecture, it is an environment as much creative as it is rigorous. This combination matches with me. I can also express myself, I can choose which materials fits the best with one or another fabric… So the architect's life is this one: a melt of creation and passion.
Why don't you reveal your identity?
I am not looking for fame. I think it is the starting point. I think it is not important to be known for who you are. I'd rather my readers to remember me for what I write. So to tell you everything, it is not celebrity that led me to be part of the group, it is only the will to share with others.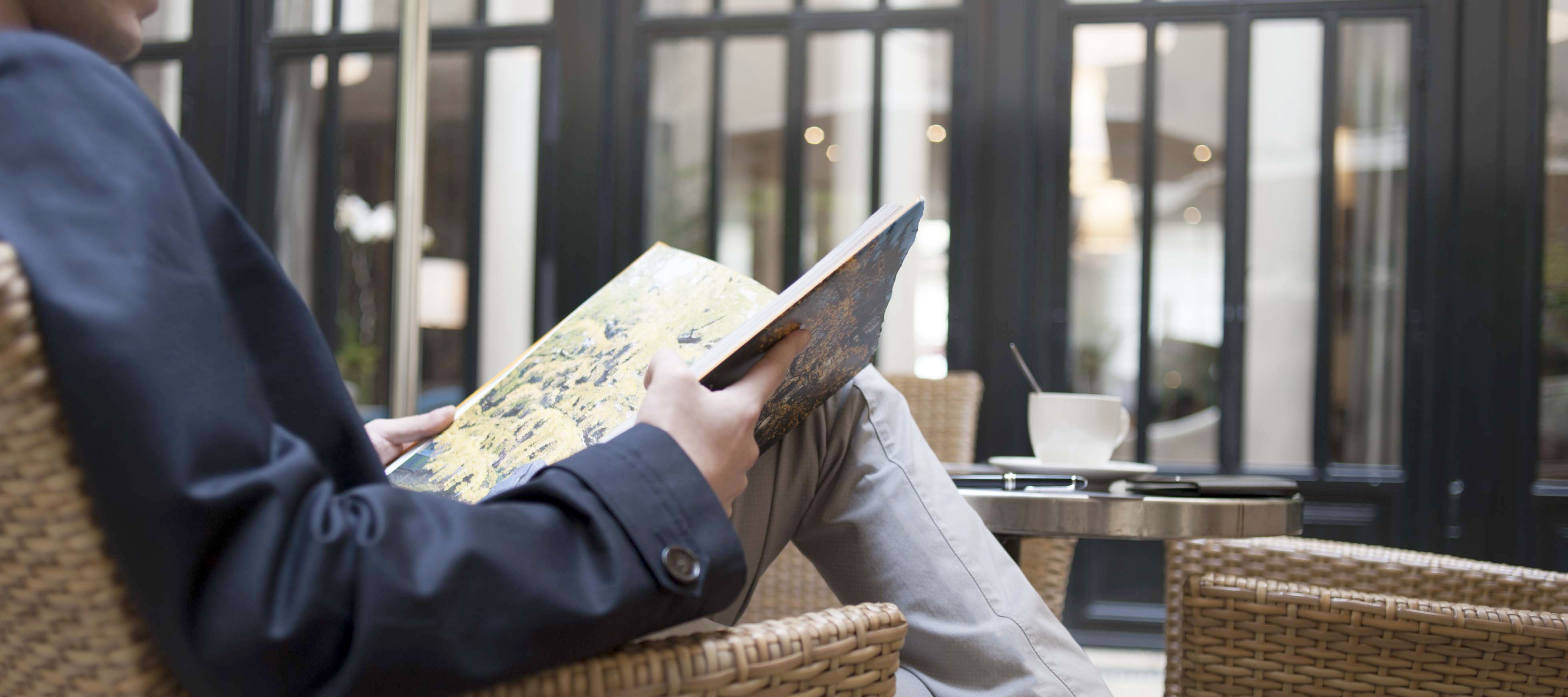 Why did you accept to be part of Inwood Hotels team?
I could not say no! I remember the first time I arrived at the hotel Le Tourville. I was rocked by the writer's universe, decoration, books… All that to say that I have been marked by this universe, Arts of Living are a part of me, I could not say no to the group… Moreover, I find that these hotels represent so well Paris and its culture… And, as a real Paris lover, I could not hope a better showcase.
How does the group represent you?
I will simply answer by telling you that I am passionate about Arts. Any form it takes. That is why stays in Le Tourville allow me to find this literary universe. You know how much I love writing and being cradle by this environment, it is exceptional. It is true that, as an ambassador, I hope above all that I perfectly represent the brand! But Inwood Hotels and I are close on so many points…!
Why did you want to represent the customers?
What pleased me first is the will to share with customers. I accepted to represent the clients in order to be able to share. I like the idea that clients gather around an artist, or a book… It is for this same reason that I am looking to open my heart in my writings. I am like the client of the Inwood clients, so I really think I can represent them. But to repeat it again, it is more than representing, it really is sharing.
How could you define your involvement for our group?
I write articles for the websites of the Inwood hotels, as for example the hotel Le Tourville. The group gives me the possibility to express myself on many subjects I can choose, on important themes for me. Everybody has not this luck. But for me it is much more than that. For me, it's a way to write, release my knowledge to my readers. I want to be able to give them something new, but also share and communicate.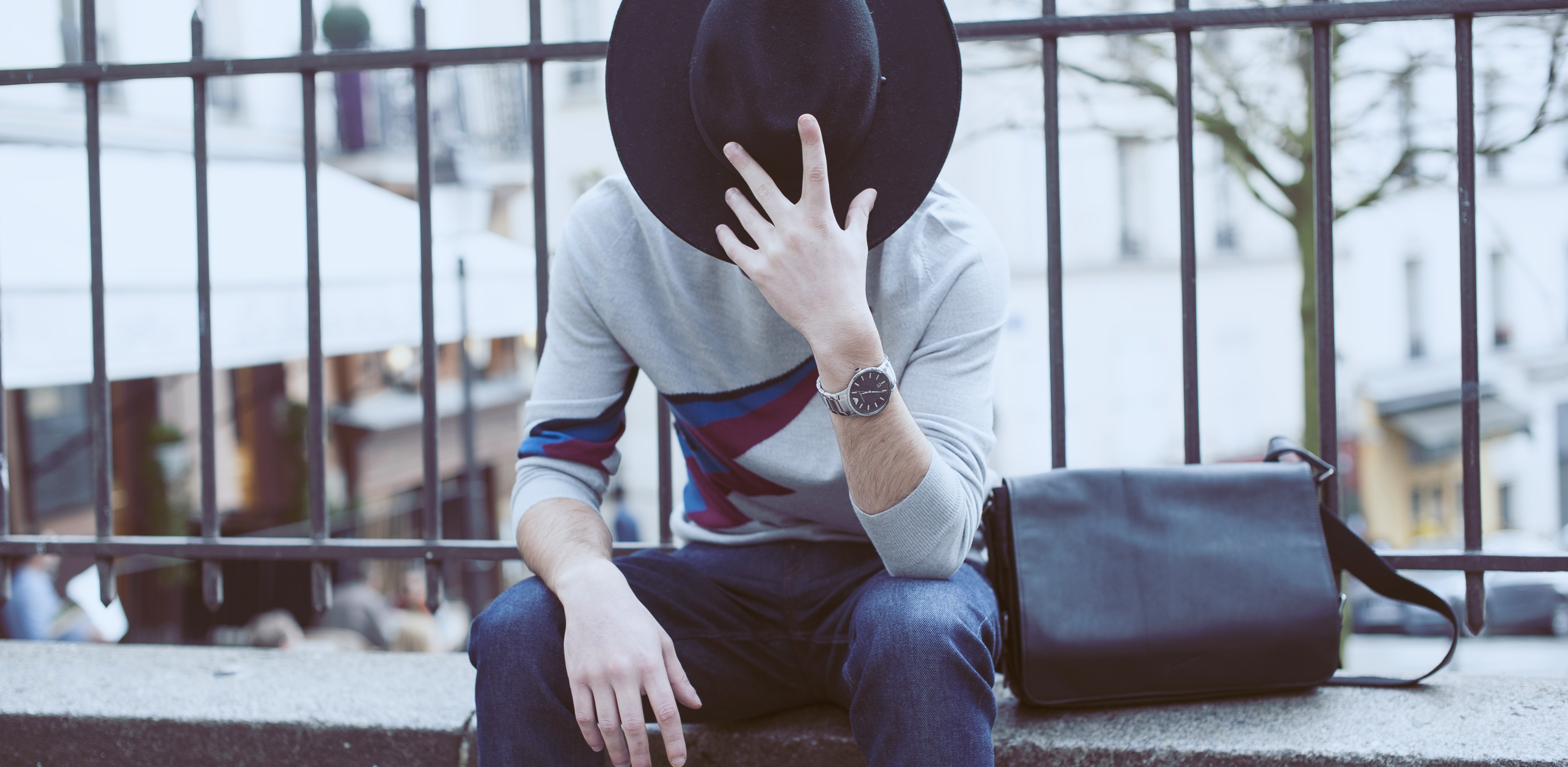 Could you tell us you most beautiful memory in Paris?
My most beautiful memory was one year ago. It was during the All Nighter, here in Paris. I observed the crowd when I perceived Elena away. She was looking at me. I tried to approach her in vain because of the crowd which separated us. I couldn't see her any longer, I thought on the moment. I was not present anymore, as if something deep flew away. At the end of the night, still watching the show, I saw her coming to me. And she said "My name is Elena". You must have understood, my best memory is my first meeting with Elena
What does inspire you?
Well, it depends! I may be inspired by an exhibition, a work, an artist or also memories… It means that everything could be a good subject as long as we write with passion. Moreover, writing for me is something special. I want to say that I love to escape through words, I like to transcribe what I feel on paper. It is full of images but sincerely speaking, writing is healthy for me.
Could you give us your favourite writing work?
A Moveable feast of Ernest Hemingway, with no doubt the most beautiful work I read. It also is the subject of an article I wrote… Do not hesitate to read it!
"I thank you for having accepted to answer our questions. Monsieur Inwood, we really love to read your articles on our websites. Thank you for
representing ours hotels and Paris so well."