"Inwood Hotels is glad to welcome its new ambassadress Mlle Inwood. This young charismatic woman has accepted to answer our questions."
Who are you?
Hello, my name is Elena. Ever since I was a child, I've evolved in a very artistic sphere. I think that it is exactly for this reason that I studied journalism… But it was also in order to realize my two passions, fashion and journalism! I am a women with character, well I think that I can describe myself like that. And I forged this character thanks to my travels. Rome, Paris, Cuba… These cities inspired me a lot.
Why did you choose to join the "Inwood adventure"?
It is mainly because of Monsieur Inwood's influence. Then, it's true to say that I love challenges and I like to set myself a challenge every day… But when he told me about this adventure, when we first met, I wanted to take part in it. Monsieur Inwood told me about his articles and the subjects he evoked. It was very interesting! I realized that as our relationship evolved, this project was always in my mind. One day I had the opportunity to meet a person working for the Inwood Hotels group. He noticed that I was a journalist and that I was also passionate about fashion. So he asked me to join Monsieur Inwood in the writing! I was in heaven, especially because all this perfectly fitted to the image of the group. So, here is why I accepted.
To what extent does the Inwood Hotels brand represent you?
I can say that it represents me quite well. I am very curious in life. I like to learn new things, going on adventures, discovering new things… As a result, the fact that I can diversify my works every day is a real opportunity! I can develop my culture, my writing style. I really love this concept. The group represents me through this need for novelty, and the enriching opportunity that it provides me with.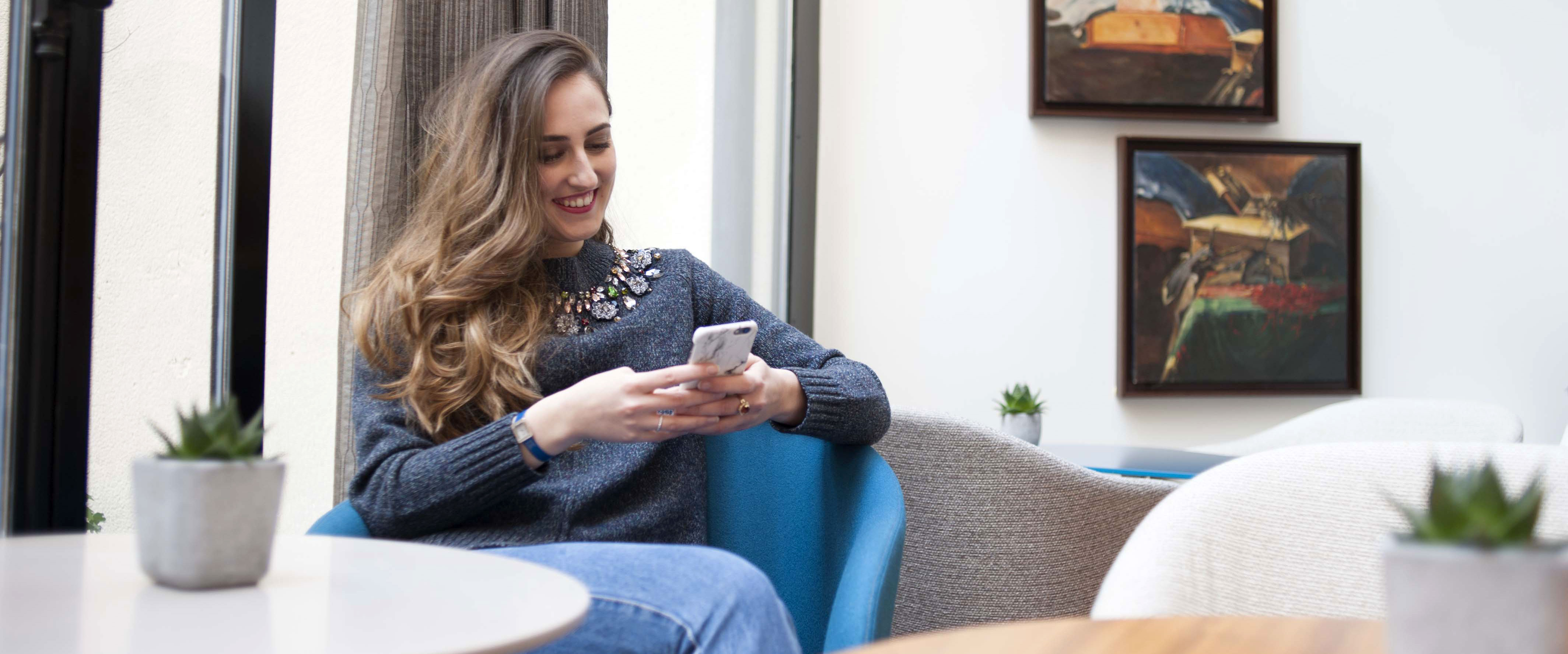 What does your involvement looks like within Inwood Hotels?
If you go to the « News » section on the hotel Le Tourville's website, you can find my articles. As I told you, I am writing articles for the hotels' websites! I really love it because I can write about everything that fascinates me, fashion, art, collections, creators… Well, the fact that I am present at different Fashion Weeks helps me a lot. So I can give to my readers some expert pieces of advice! So I write on the websites on the one hand but on the other hand, Monsieur Inwood and I have an Instagram page: @inwoodlovers, please feel free to follow us!
What are your inspirations?
For the most part, I am inspired by the history of fashion. I was rocked by it in my childhood and all along my studies. My mom worked in the world of fashion… So I transpose these memories in my writings. I am also inspired by the 1980s because it is a style that I love! But, I think that we have to look for the right item that can lift a sober outfit. We have to be up to date but not too much! It's all the complexity of style according to me.
A memory from Paris to tell us about?
This city reminds me so many good memories! It will be very complicated to choose one of them… But, the first word that comes to my mind is: Montmartre. It was our first meeting with Monsieur Inwood. He prepared everything, the proceedings, the place, the meal… When I saw him for the first time, it was an evidence. We spoke for a long time, for hours! About our passions, Paris, about what inspired us… And I realized that as we went further in our conversations, we understood each other better and better. Just as if we already knew each other! It was the beginning of our story and this is particularly for this reason that it represents one of the best memories for me.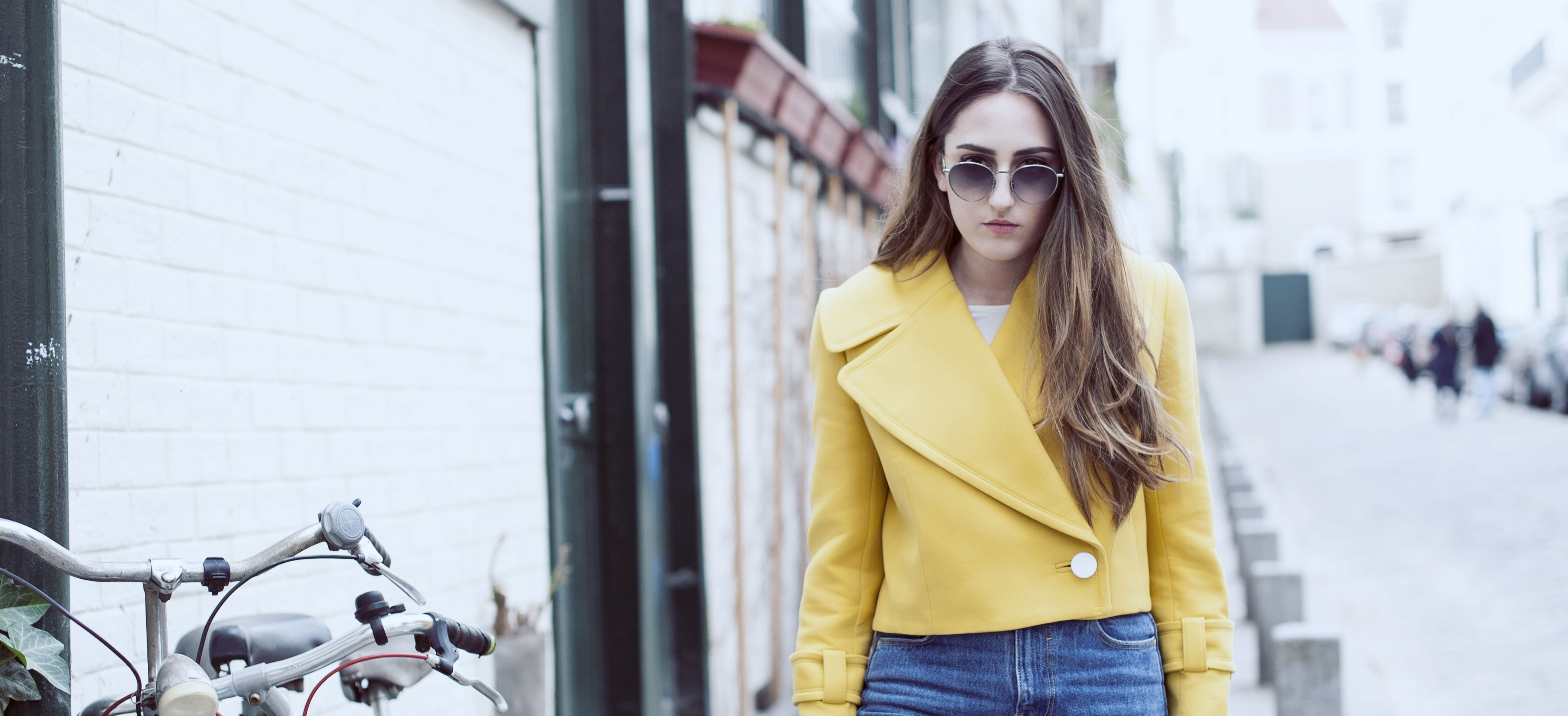 If you had to choose a Parisian place, which one would you choose?
Well…Which one can I choose?! There are so many beautiful places in Paris. Let me think about it… I really love the 7th neighborhood, it is THE historical district that houses the Eiffel Tower. I like to walk in the Rue Cler because it is near the group's hotels. But I also love marketplaces, being able to taste fresh fruits, local flavours. Because I really love this familial atmosphere. Apart from this district, I love Saint-Germain-Des-Prés and Montmartre which are for me the most representative districts of Paris!
You accepted to reveal your face, why?
As I come from the world of fashion it was actually an evidence for me. Well, I mean that I am used to photographs for instance, so it's true to say that it is not a problem for me to become the face of Inwood Hotels. Monsieur Inwood and I were in contradiction about this point… He doesn't want to reveal his face nor his identity. Actually, he isn't looking for celebrity. I tried to tell him, but nothing changes, he is such an obstinate man.
Why do you want to represent our Inwood customers?
Why did I want it? Simply because I share my values with Inwood. I mean, French Arts of Living represent me. And when Monsieur Inwood showed me the hotels for the first time and when I saw that they were about the French Arts of Living I was glad! I feel like at home every time I stay there. And there is this idea of sharing the true Parisian experience with all the customers that I like. I want to make them live a true experience, something personal, and something authentic. Tell them about my experiences, my own vision of Paris… Of course they can find things in touristic guides but these are things which are too much factual! In addition, I truly think that if the customers are loyal to the group it is because Inwood gives them the possibility to live something personal, something they can build by themselves. And I really want to support them.
According to you, how can you make a stay unforgettable?
For me, to have the best Parisian stay you simply must discover the city, walk around, visit museums and be immersed in the French culture. You can also to go to a typical Parisian café or to buy your baguette! I know these are some clichés, but for me this is what people are expecting from their trip. They are looking for authentic getaways.
A last word?
Dreams are made to be lived.
"Well thank you Mlle Inwood, thank you for having taken the time to answer our questions. We are glad to have you and we really love how you contribute to our websites."