Symbolic river
Would Paris still be Paris without the Seine? The Seine has always been part of the Parisian landscape. Walking the capital along its mythical river is surely the best way to discover it. A walk along the Seine is a unique moment of relaxation.
Sit on the banks, enjoy a breathtaking view of Notre-Dame, watch the barges pass by... As a couple, alone or with a book, enjoy a bucolic walk along the river! Many Parisian places will march before your eyes, the Ile de la Cité, the Ile Saint-Louis, the historic bridges crossing the banks, the Town Hall, the Musée d'Orsay, the Louvre.
The Seine is a romantic place where it is nice to walk. The pedestrian docks are a real pleasure, both to stroll and to rest.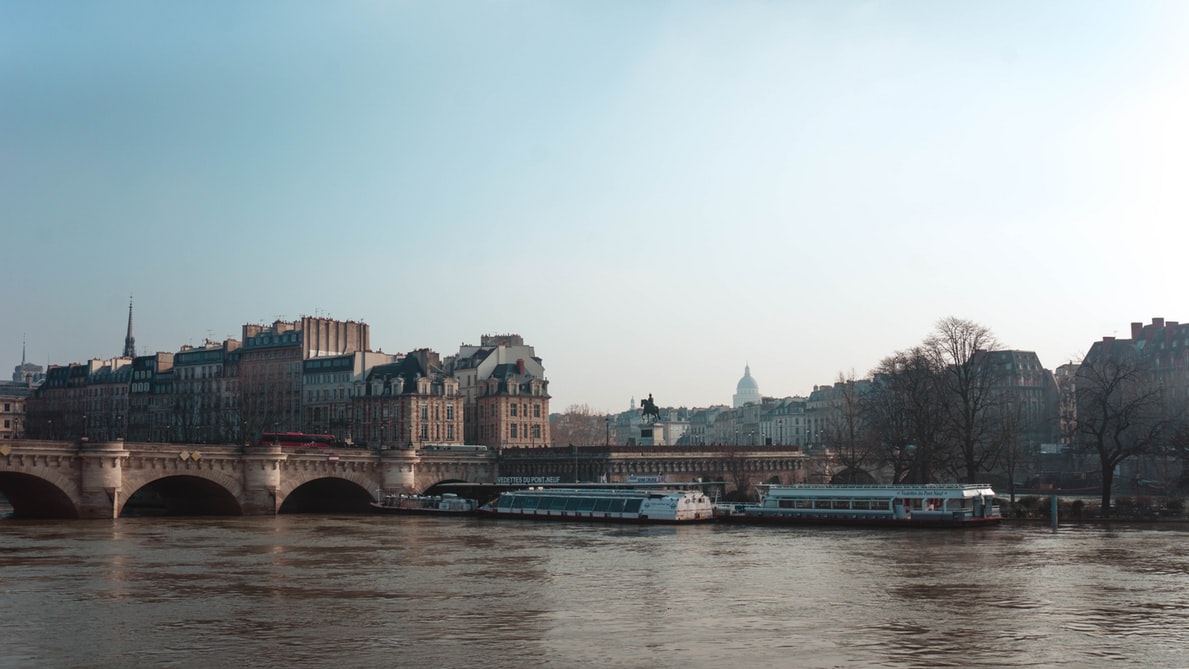 Unusual barges
The Seine is bordered by wonderful barges that I have recently discovered. Many of them have chosen to move away from their primary function: to navigate the river.
Do you know the "Péniche Librairie"? This transversal library on the theme of water and travel allows a certain escape! The decoration is also oriented towards a marine universe, with bottled boats and dials alongside compasses and an old control lever.
At the foot of Notre-Dame, a barge also caught my attention, "La Nouvelle Seine". This essential address on the Parisian quays combines three atypical spaces for artistic and culinary discoveries: a bar, a restaurant and a theatre! I had the chance to attend the "Cabaret Burlesque", a colourful show, with real burlesque and professional characters!
By day or by night, enjoy a bucolic stroll along the Seine to discover all the splendour of the banks and monuments of Paris!
"Love, beauty and enchantment"